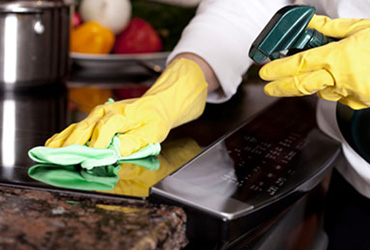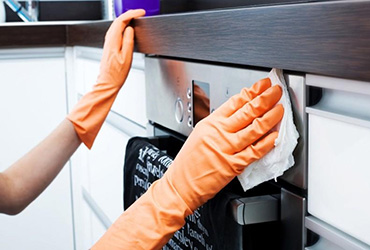 Brook has recently started cleaning my four bedroom, three bathroom home in Coorparoo and I can honestly say he has been the best cleaner I have had. Brook is very reliable and cleans my bathrooms well above my own high standards. I would recommend Brook to anyone who is looking for a cleaning.
Brook and his wife have been cleaning our house for a number of months now and we're very happy with the level of service they provide. Not only are they always punctual and very polite to deal with but they also do a great job cleaning up a house with a couple of messy teenagers and busy parents. I'd have no problem recommending their services to anyone looking for help keeping their home clean and tidy
Brook and Mika have been cleaning for me since my youngest daughter was born, for almost 7 years. They are very reliable, always turning up when they say they will and have great attention to detail. I very much appreciate the work that Brook and Mika do.
Having enjoyed the good fortune of having you and your wife clean my townhouse for more than a year, I would like to convey my utmost appreciation. Prior to working with you I utilising numerous 'agencies'. And I can honestly say that the service which you have provided has outshone them all by a vast degree. When I arrive home on a day that you have cleaned my home I cannot help but smile with gratitude looking around my wonderfully spotless townhouse. I have, do and will continue to recommend you to anyone looking for a friendly, local, and above all professional cleaning service. Thanks again.
We've been fortunate enough to have Brook and Mika cleaning our home for the past 5 years. They have made such a difference to our busy lives. They are trustworthy, reliable, thorough and clearly take pride in their work. And they're lovely people to boot. Even our cat looks forward to their fortnightly visits!
Over the last 5 years we have used Brook's Cleaning regularly and have found him to be flexible, honest and trustworthy.
Brook's Cleaning has been cleaning our house for nearly five years and have always been happy with the service. Always punctual and never refuses for the little extra requests I sometimes ask. Would recommend for any house cleaning.
I can thoroughly recommend Brook's Cleaning. They both take pride in their work, which is of a high standard. As well, they are reliable, punctual, considerate, unintrusive, loyal, responsible and trustworthy.
Thank you for your professionalism.
Since 2008 Brook's Cleaning has been our cleaning contractor: they have proved reliable, thorough and trustworthy. They pay attention to detail and are always eager to oblige. Without hesitation we recommend them.
My family used Brook's Cleaning for several years until we moved overseas. They are flexible, punctual, honest & I wouldn't hesitate to recommend their services to anyone.